#days #work #Europe #pay #gas #electricity #bills

According to the European trade union confederation, a worker paying the minimum wage must work 30 days in France for heating and lighting, compared to 48 in the Netherlands and 54 in Greece. And the average French employee must work one more day than in 2021 while the Italian spends 9 more days.
The European Trade Union Confederation has embarked on an interesting exercise. He calculated in number of days the time spent working to pay the annual energy bills of each EU country (as of July this year). This makes comparisons more relevant as income disparities are taken into account.
And what do we see when we read this data? First of all, for an employee who earns the minimum wage, France, Romania and Hungary are the countries that take the fewest days (30) to pay their annual bills. While it has 65 in the Czech Republic, 54 in Greece or Estonia and 48 in the Netherlands.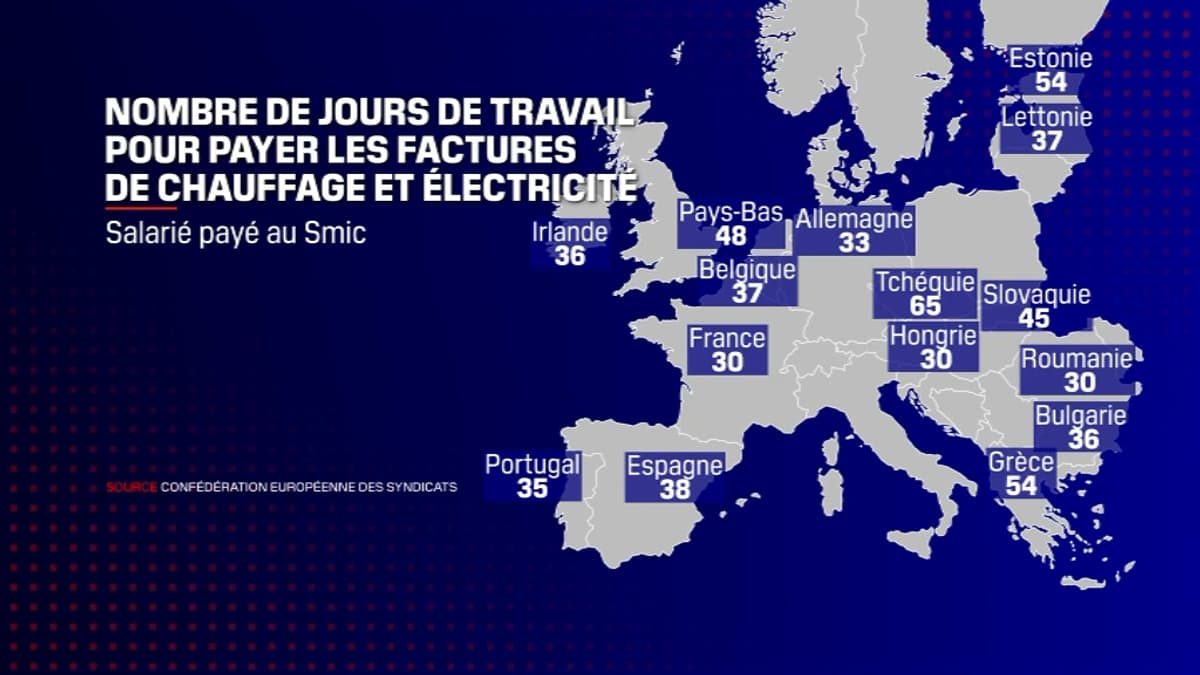 1 day more than in 2021, in France, 10 days in the Netherlands
But not all EU countries impose a minimum wage on their companies. Therefore, the European Trade Union Confederation has made the same calculation with the average salary. As a result, France is in the first third of the countries where the number of days to work is lowest with a total of 20. This is more than the 11 days of the Lithuanians or the 14 days of the Luxembourgers, but it is still much less than the 36 days of the Greeks and the 33 days of the Czechs.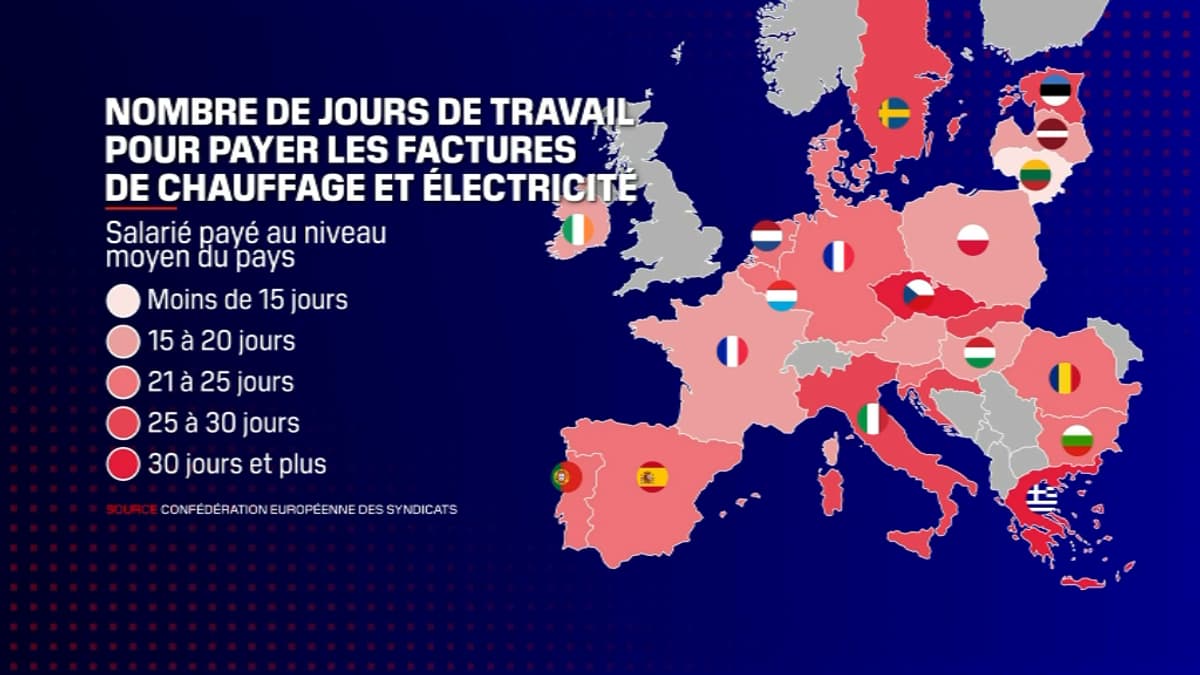 But to measure the impact of the rise in energy prices, we must also look at the evolution of this number of days between 2021 and 2022: one more in France, as in Luxembourg. Thus he has ten more in the Netherlands (24 against 14 last year) and Greece (36 against 26) and nine in Italy (30 against 21).
Paid €4,100, the average German employee must work more than the French to pay their bills
However, last year, the average Spanish worker, like the Belgian, was more or less in the same situation as the French, with 19 or 20 working days to pay these bills. They find themselves this year having to work 4 to 5 more days. Like the average German employee (who pays €4,100 gross per month) but now has to work one more day than the French to pay for gas and electricity.
The explanation is simple. France has implemented an expensive tariff shield on gas and electricity prices, which explains this weaker impact of rising energy prices on household budgets.